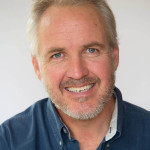 For over 35 years, Greg Adams has captured many amazing things through his camera lens. From prime ministers to world leaders and international celebrities, His work is often involved covering diverse and varied events.
Trained as a press photographer, Greg is able to adapt quickly to various situations, giving him the ability to produce a constantly high standard of work in all situations.
Working as a professional photographer has given Greg the opportunity to produce imagery that has been used in major publications such as  newspapers and magazines throughout Australia and the world.
Greg uses his skills meticulously to your advantage and with his easy-going nature it enables him to connect with people to produce a relaxed atmosphere which is what Greg strives to capture in his photographs.